Fencing not only defines the boundaries of your property but also adds aesthetic appeal, enhances privacy, and boosts the security of your home. For homeowners, the decision to install a new fence often comes with an important consideration: should you attempt the installation yourself or hire a professional Somerset County fence installation company? In this article, we'll delve into the pros and cons of both approaches and provide a comprehensive insight to help you make an informed choice.
Should You Hire a Somerset County Fence Installation Company?
DIY Fence Installation: The Draw
Cost-Effective: The primary allure of DIY is saving money. By eliminating labor costs, you can significantly reduce the overall expense of the project.
Personal Satisfaction: There's a unique sense of accomplishment that comes with completing a home improvement project on your own. If you're hands-on and enjoy such tasks, DIY might be up your alley.
Customization: Doing it yourself gives you the freedom to tweak designs, make adjustments on the fly, and ensure everything is to your exact specifications.
However, DIY isn't without its challenges.
Time-Consuming: Without professional experience, what seems like a weekend project can easily turn into a multi-week endeavor.
Risk of Mistakes: Fencing requires precision. Misalignment of posts, improperly mixed concrete, or even choosing the wrong materials can result in costly and time-consuming mistakes.
Physical Demand: Digging post holes, lifting heavy materials, and ensuring everything is level can be strenuous.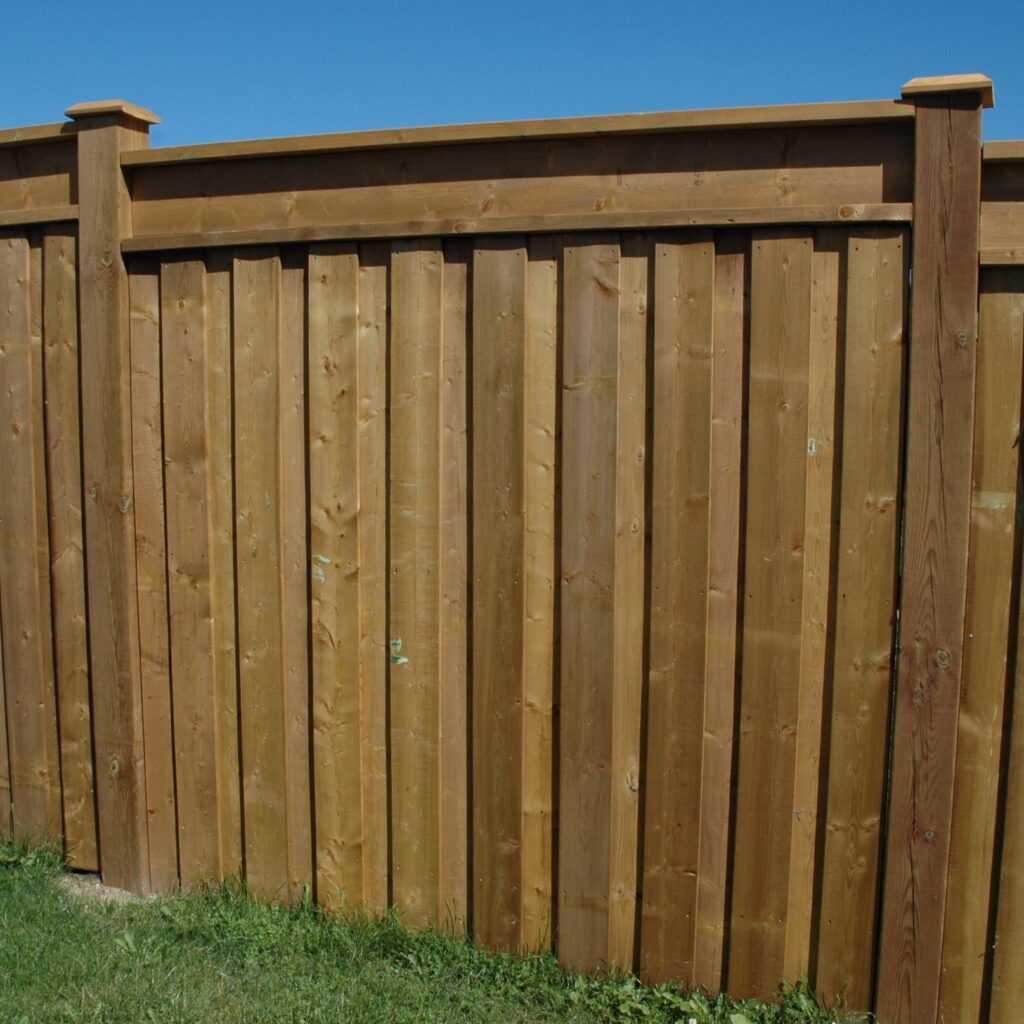 Professional Somerset County Fence Installation: The Benefits
Expertise: Professionals have years of experience, ensuring that your fence is installed correctly, efficiently, and durably. This translates to fewer mistakes and a finished product that stands the test of time.
Time-Saving: Hiring professionals means your fence will likely be installed in a fraction of the time it would take to do it yourself. This can be especially beneficial if you have a large property or if the project needs to be completed within a specific timeframe.
Proper Tools & Equipment: Professionals come equipped with specialized tools tailored for fencing installation. This not only ensures a smoother process but also a more polished final product.
Value for Money: While you'll be paying for labor, the efficiency, longevity, and quality of a professionally installed fence can offer better value in the long run. Plus, many professional installations come with warranties, offering peace of mind.
Permitting and Regulations: In regions like Somerset County, there may be local codes and regulations pertaining to fence installations. Professionals are often well-versed in these requirements, ensuring your fence is up to code.
Drawbacks of Hiring a Professional for Fence Installation in Somerset County
Cost: The most significant disadvantage is the upfront cost. Professional services come with labor charges that can sometimes be substantial, depending on the complexity and size of the project.
Less Personal Control: If you have a specific vision or are particular about minute details, you might feel like you have less control over the outcome when hiring professionals.
So, should you hire a professional for Somerset County fence installation?
If you're seeking a hassle-free experience, have limited time, or lack the tools and expertise, hiring a professional is a worthy investment. The combination of experience, efficiency, and knowledge of local regulations makes professionals a strong choice for homeowners who want a sturdy and aesthetically pleasing fence without the stress of DIY.
However, if you're a seasoned DIY enthusiast, have ample time on your hands, and are willing to invest in the necessary tools and research, you might find satisfaction and savings in taking on the challenge yourself.
Regardless of the path you choose, the key is to weigh your priorities, budget, and desired outcome. Whether it's a DIY project or a professionally handled one, a well-installed fence will serve as a lasting addition to your Somerset County home.
Looking for the Best Company for Fence Installation in the Somerset County, New Jersey Area?
If you're looking for a commercial fence installation company in the Middlesex County area, Direct Fence is here to take care of you. Our years of experience in the fence business have helped us create a fence installation process that is truly second-to-none. From small residential fences to large commercial fencing, we provide superior fence installation. We provide fence installation services in the area of new construction homes, existing homes, condominium/apartment complexes, commercial/office buildings and development/perimeters. We specialize in installing vinyl fencing, wood fencing, aluminum fencing, chain link fencing, and more! Our fence installations are done by seasoned professional contractors. We serve much of NJ including North Jersey, South Jersey, and the Jersey Shore areas, as well as Staten Island. New Jersey service counties include: Monmouth County, Essex County, Morris County Sussex County, Middlesex County, Union County, Warren County, Bergen County, Ocean County, Mercer County, Hunterdon County and more! Service towns in the Somerset County, New Jersey area include: Hillsborough, Bernardsville, Green Brook, Bridgewater, Branchburg, Watchung, Montgomery, Skillman, Bedminster, and many more! For more information or to receive a free quote, give Direct Fence a call or fill out our contact form.
NJ Vinyl Fence Supplier & Installation Company Home
Other Posts:
North Jersey Fence Installation
Staten Island Fence Installation
What to Look for in a Fence Installer