When it comes to enhancing the perimeter of your home, a fence isn't just about demarcation; it plays a vital role in security, privacy, and aesthetics. To ensure that your fence serves its purpose and stands the test of time, it's essential to choose the right fence installer. Here's a comprehensive guide on what to consider when looking for a fence installer.
Key Things to to Look for in a Fence Installer in NJ
1. Experience and Expertise: One of the primary factors to consider is the installer's experience in the field. A well-established contractor with years of experience is more likely to provide reliable and high-quality service. They should also be familiar with various fencing materials, designs, and the local terrain and climate conditions. This ensures that the installed fence will be both functional and long-lasting.
2. Licensing and Insurance: Before hiring any contractor, ensure they are licensed to operate in your region. A licensed installer is more likely to adhere to local regulations and industry standards. Additionally, check if they have the necessary insurance, including workers' compensation and liability coverage. This safeguards you against any potential liabilities or damages during the installation.
3. Portfolio and Reviews: Reputation is everything. Ask the installer for a portfolio of their previous projects. By examining their past work, you can gauge the quality and style of their installations. Additionally, look for customer reviews online or request references. Positive testimonials and reviews are a good indicator of the contractor's reliability and quality of work.
4. Material Knowledge: The fence's durability and appearance depend on the materials used. A competent fence installer should provide guidance on the best materials for your needs and budget. Whether it's wood, metal, vinyl, or composite, they should have comprehensive knowledge about the pros and cons of each material.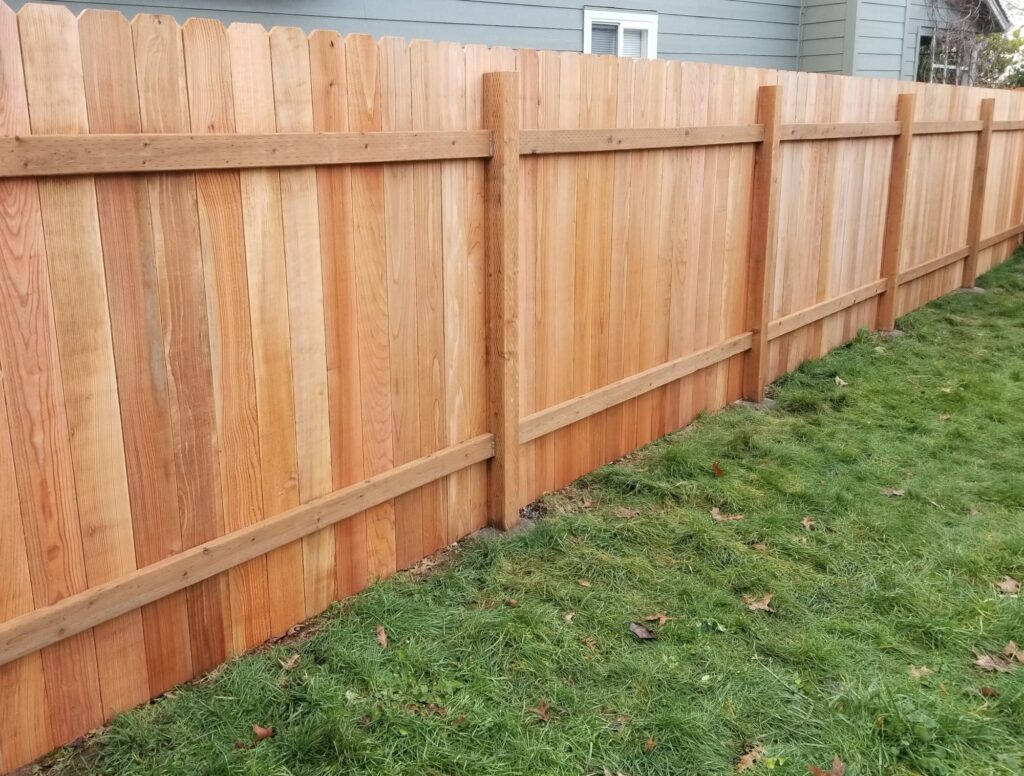 5. Transparent Quotation: A professional fence installer should provide a detailed quote, outlining labor costs, materials, and other potential expenses. Avoid contractors who offer vague estimates, as this can lead to unexpected costs down the line. It's also wise to get quotes from multiple installers to ensure you're getting a fair price.
6. Warranty and Service: Always ask about the warranty on both the materials and the installation. A confident fence installer will stand by their work and offer guarantees on their installations. This provides peace of mind, knowing that any potential problems that arise will be addressed without incurring additional costs.
7. Timeliness and Professionalism: The installer's professionalism goes beyond the quality of work. How do they interact with clients? Are they punctual? Do they clean up after completing the installation? These are essential factors that can influence your overall satisfaction with the project.
8. Local Knowledge: An understanding of local regulations and by-laws is crucial. The installer should be aware of any necessary permits, height restrictions, or boundary requirements specific to your region. This prevents potential legal complications or neighbor disputes.
9. Flexibility and Customization: Every property is unique, and so are the preferences of homeowners. The fence installer should be open to custom requests, whether it's a particular design, color, or material. They should be flexible enough to tailor the project to your specific needs while providing expert advice on feasibility and durability.
10. Open Communication: From the initial consultation to the project's completion, open communication is vital. The installer should be approachable, answering any questions or concerns you might have. Regular updates on the project's progress, potential delays, or changes can save you from unwanted surprises.
A fence is a long-term investment that can boost your property's value, aesthetic appeal, and functionality. By carefully choosing a competent fence installer, you ensure that this investment is worth every penny. Keep these factors in mind, do your research, and you'll be well on your way to having a fence that meets and exceeds your expectations.
Looking for an Experienced and Reputable Fence Installer in the New Jersey or Staten Island Area?
If you're looking for a professional fence installer, Direct Fence is here to take care of you. Our years of experience in the fence business have helped us create a fence installation process that is truly second-to-none. From small residential fences to large commercial fencing, we provide superior fence installation. We provide fence installation services in the area of new construction homes, existing homes, condominium/apartment complexes, commercial/office buildings and development/perimeters. We specialize in installing vinyl fencing, wood fencing, aluminum fencing, chain link fencing, and more! Our fence installations are done by seasoned professional contractors. We serve much of NJ including North Jersey, South Jersey, and the Jersey Shore areas, as well as Staten Island. New Jersey service counties include: Monmouth County, Essex County, Morris County Sussex County, Middlesex County, Union County, Warren County, Bergen County, Ocean County, Mercer County, Hunterdon County and more! For more information or to receive a free quote, give Direct Fence a call or fill out our contact form.
NJ Vinyl Fence Supplier & Installation Company Home
Other Posts:
North Jersey Fence Installation
Staten Island Fence Installation
The Importance of Installing a Commercial Fence