Are you looking to start a Staten Island fence installation project? With a fence of PVC, vinyl, or metal added to your property in Staten Island, you get style and security.  When you are searching for a fence but are unsure of which style to choose, our trained and knowledgeable employees will provide assistance to ensure you make a fully informed decision.  There is a large variety of fences you can choose from here at Direct Fence, all of which offer distinct benefits.  For homeowners who would like to add value to their property through the installation of a fence, vinyl fences are both useful and beautiful.  We also offer a wide selection of gates that will perfectly enclose your yard and provide an aesthetic boost to your home.  If you have pets who want to roam free in the yard, we offer a range of electric fences or high barrier fences.
Staten Island Fence Installation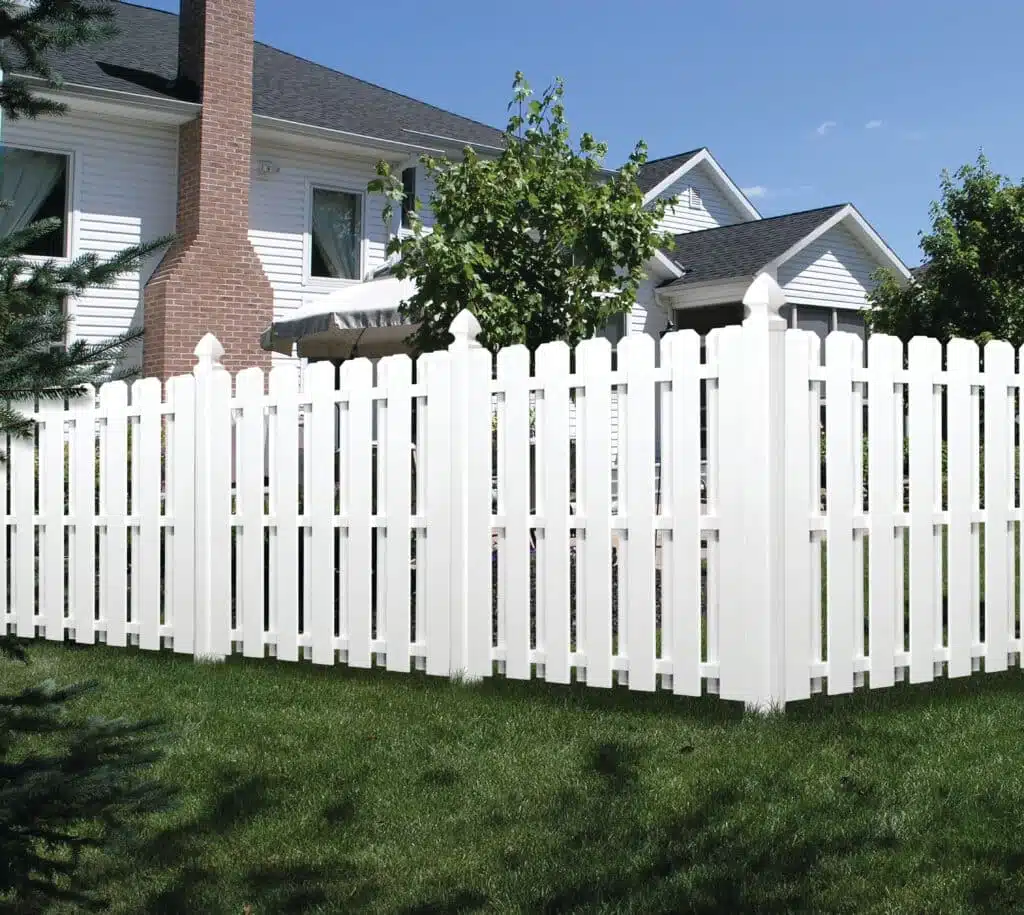 Once you have selected the fence or gate that best meets your requirements, we offer efficient and timely installation.  We guarantee that we will get the job done right the first time.  Our mission is to be the best fence supplier and installation company in Staten Island.  At Direct Fence we consistently provide the best fence products and accessories with gold standard installation services.
Staten Island Fence DIY
Cost savings are apparent when you skip the middleman and buy directly from the distributor. Direct Fence provides quality and craftsmanship that can not be found in a "Big Box" store.  At Direct Fence you get a fencing specialist that will ensure you get the rails, panels, posts, caps, gates, hardware, concrete, and tools to complete the job.  Our team is a phone call away if your encounter problems during your do-it-yourself (DIY) installation.
All fences are Custom Fences
For good reason that property owners are looking for better fence ideas for their home or business.  The old way of building a cheap wooden privacy fence leaves many properties looking for a new fence within 7 to 10 years.  That's about the lifespan of a traditional wood fence. People are looking for better fence solutions that will last longer and will offer design flexibility, so they can build a stronger fence in the style they want.  Building a custom fence allows you to match the aesthetics of your property, and just looks better.  A well-built custom fence may also last for decades, while increasing the value of your property.  Whether you want to create a horizontal, vertical, or diagonal fence design, the custom fences can be created at Direct Fence.
Looking for an Excellent Fence Installation Company in Staten Island or New Jersey?
If you're looking for a professional fence company, Direct Fence is here to take care of you. Our years of experience in the fence business have helped us create a fence installation process that is truly second-to-none. From small residential fences to large commercial fencing, we provide superior fence installation. We provide fence installation services in the area of new construction homes, existing homes, condominium/apartment complexes, commercial/office buildings and development/perimeters. We specialize in installing vinyl fencing, wood fencing, aluminum fencing, chain link fencing, and more! Our fence installations are done by seasoned professional contractors. We serve much of NJ including North Jersey, South Jersey, and the Jersey Shore areas, as well as Staten Island. New Jersey service counties include: Monmouth County, Essex County, Morris County Sussex County, Middlesex County, Union County, Warren County, Bergen County, Ocean County, Mercer County, Hunterdon County and more! For more information or to receive a free quote, give Direct Fence a call or fill out our contact form.
NJ Vinyl Fence Supplier & Installation Company Home
Other Posts:
North Jersey Fence Installation
Fence Company in Staten Island