Fencing can be both an aesthetic and functional addition to your home. Whether you're looking to enhance security, increase privacy, or simply add a touch of elegance to your property, the right fence can make all the difference. But with so many fence contractors in Staten Island, how do you choose the one that's perfect for your project? Here's a step-by-step guide to help you navigate the process and find your ideal Staten Island fence contractor.
Choosing the Right Staten Island Fence Contractor
1. Determine Your Needs and Preferences:
Before seeking out a fence contractor in Staten Island, understand what you want. Are you looking for a privacy fence? A picket one? Do you have specific materials in mind, like wood, vinyl, or metal? Consider the purpose, desired height, and any design preferences. This will not only narrow down your choices but will also make your consultations more productive.
2. Do Your Research:
Begin your search by asking friends, neighbors, or family members for recommendations. Personal referrals are a reliable source since they come from people who have firsthand experience with the contractors. Additionally, online platforms like Google, Yelp, and the Better Business Bureau can provide reviews and ratings.
3. Check Credentials and Experience:
Ensure your potential contractor has the necessary licenses and insurance. Licensing assures that the contractor adheres to local building codes, while insurance protects you from potential liabilities. Experience is equally essential. A contractor who has been in the business for several years likely has a track record of quality work and customer satisfaction.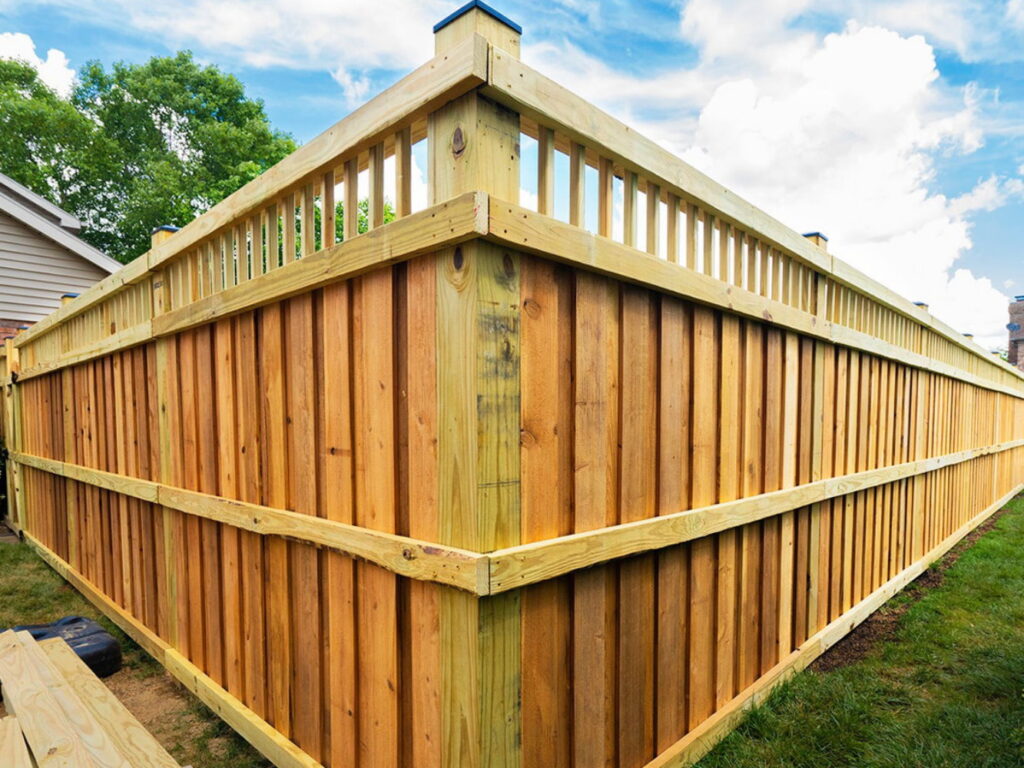 4. Visit Past Projects:
If possible, ask the contractor for references or addresses of past projects. Visiting these sites will give you a firsthand look at the quality of their work. This step can provide insights into the contractor's consistency and commitment to excellence.
5. Get Multiple Quotes:
Cost is a significant factor for most homeowners. Obtain at least three quotes from different Staten Island contractors. This not only allows you to gauge the market rate but also helps in understanding what each contractor offers in terms of materials, labor, and other aspects. Remember, the cheapest option isn't always the best. Quality work may come at a higher price, but it's often worth the investment in the long run.
6. Ask Questions:
Engage your potential contractor in a conversation. Some questions to consider include:
How long will the project take?
What materials do they recommend and why?
Do they provide a warranty on their work?
How do they handle unexpected complications or costs? Your interaction will also give you a sense of their customer service and how they handle client relationships.
7. Review the Contract:
Once you've zeroed in on a fence contractor in Staten Island, make sure to get everything in writing. The contract should clearly outline the scope of work, materials to be used, payment schedule, timeline, and any guarantees or warranties. A well-defined contract protects both you and the contractor, ensuring there are no misunderstandings later on.
8. Trust Your Instincts:
Sometimes, even if a contractor looks perfect on paper, they might not be the right fit for you. Trust your gut feeling. Your comfort and confidence in the contractor are crucial, as this person will be working on your property for an extended period.
In conclusion, choosing the right Staten Island fence contractor is a significant decision. While the process may seem daunting, these steps will ensure that you make an informed choice. By conducting thorough research, asking the right questions, and prioritizing both quality and trustworthiness, you'll be well on your way to finding the perfect contractor for your fencing project. Remember, a well-constructed fence by a reputable contractor not only enhances the beauty and functionality of your property but also adds value to it. Happy fencing!
Looking for an Experienced and Professional Fence Contractor in Staten Island, NY?
If you're looking for a great fence company in the Staten Island area, Direct Fence is here to take care of you. Our years of experience in the fence business have helped us create a fence installation process that is truly second-to-none. From small residential fences to large commercial fencing, we provide superior fence installation. We provide fence installation services in the area of new construction homes, existing homes, condominium/apartment complexes, commercial/office buildings and development/perimeters. We specialize in installing vinyl fencing, wood fencing, aluminum fencing, chain link fencing, and more! Our fence installations are done by seasoned professional contractors. We serve Staten Island, as well as much of NJ including North Jersey, South Jersey, and the Jersey Shore areas. For more information or to receive a free quote, give Direct Fence a call or fill out our contact form.
NJ Vinyl Fence Supplier & Installation Company Home
Other Posts:
North Jersey Fence Installation
Fence Company in Staten Island