Fencing can add security, privacy, and aesthetic appeal to your property. Whether you want a rustic wooden fence for your countryside home or a modern metal one for your urban residence, choosing the right Hunterdon County fence contractor can make all the difference. Here's a guide to assist you in making the best choice for your fencing needs.
How to Choose a Great Hunterdon County Fence Contractor
1. Know Your Requirements:
Before approaching a Hunterdon County fence contractor, understand what you want. Are you looking for:
Aesthetics, such as a decorative fence?
Privacy from prying eyes?
A strong barrier for security?
An enclosure for pets?
Having clarity on your requirements helps in getting an accurate quote and ensures the contractor can meet your specific needs.
2. Research and Recommendations:
Word of Mouth: Nothing beats a recommendation from someone you trust. Talk to neighbors, friends, and family who've had fencing installed. Their firsthand experiences can offer insights into the contractor's reliability and quality of work.
Online Reviews: Websites like Yelp, Google, and Better Business Bureau can provide reviews and ratings of fence contractors in the Hunterdon County, NJ area. While a few negative reviews are common, a pattern of complaints can be a red flag.
3. Check Experience and Expertise:
You want a contractor with:
Years in the Business: A long-standing business indicates stability and experience.
Specialization: If you're looking for a specific type of fence, ensure the contractor has expertise in that area. For example, installing a vinyl fence is different from erecting a wooden one.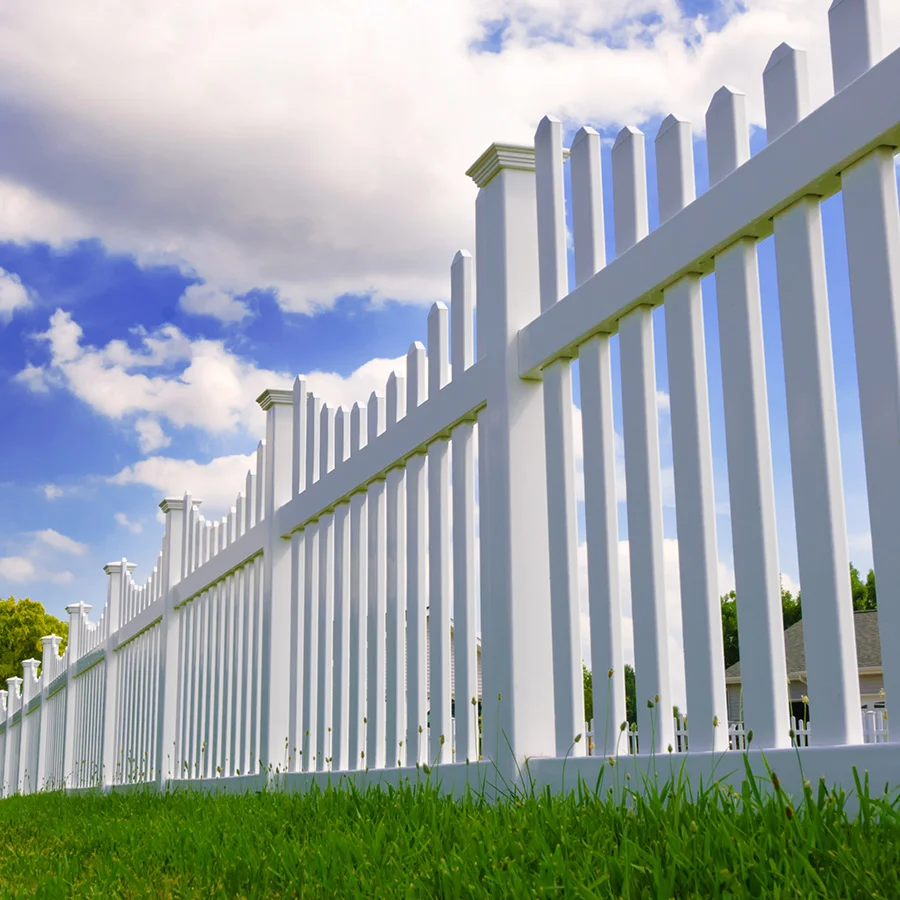 4. Licensing and Insurance:
Ensure the contractor is licensed to operate in Hunterdon County. Licensing means they adhere to local regulations and standards. Moreover, insurance protects you from potential liabilities in case of accidents or damages during the installation process.
5. Get Multiple Quotes:
Don't settle for the first quote you receive. Get estimates from at least three Hunterdon County fence contractors. This not only gives you a sense of the market rate but also allows you to gauge the professionalism of different providers.
However, remember that the lowest quote isn't always the best. Factor in the contractor's reputation, materials used, warranty offered, and the projected timeline for completion.
6. Visit Past Projects:
A reputable Hunterdon County fence contractor should have no problem providing you with references or addresses of their past projects in the area. Visiting a few of these sites will give you a tangible sense of their craftsmanship and the durability of their fences.
7. Discuss the Details:
Once you've narrowed down your options, delve into specifics with your potential contractor:
Materials: Ensure the contractor uses high-quality materials that suit Hunterdon County's climate. For instance, if you're opting for wood, it should be treated to withstand local weather conditions.
Timeline: A professional contractor will provide a clear timeline for the project's completion. Unforeseen delays can happen, but a contractor should communicate such issues promptly.
Warranty: Understand the warranty terms. A good warranty can be a sign of the contractor's confidence in their work and materials.
8. Draft a Detailed Contract:
Never start a project without a written contract. This document should cover:
Detailed description of the project
Materials to be used
Cost breakdown and payment terms
Start and completion dates
Warranty details
Ensure both parties sign the contract, and keep a copy for your records.
9. Gauge Their Customer Service:
Throughout the selection process, note how the contractor communicates. Are they prompt in answering your queries? Do they seem knowledgeable and interested in your project? Excellent customer service is a positive indicator of a company's overall professionalism and reliability.
10. Watch Out for Red Flags:
Be wary of a Hunterdon County fence contractor who:
Asks for large deposits before starting the work
Has extremely low quotes that seem too good to be true
Lacks a physical address or proper contact details
Hesitates to provide references or past project details
In conclusion, choosing a great Hunterdon County fence contractor requires a combination of research, clarity on your requirements, and keen observation. By following the above guidelines, you'll be well on your way to selecting a contractor who'll provide you with a fence that meets your needs and enhances the beauty of your property.
Looking for the Best Fence Contractor in the Hunterdon County, New Jersey Area?
If you're looking for a great Hunterdon County fence contractor, Direct Fence is here to take care of you. Our years of experience in the fence business have helped us create a fence installation process that is truly second-to-none. From small residential fences to large commercial fencing, we provide superior fence installation. We provide fence installation services in the area of new construction homes, existing homes, condominium/apartment complexes, commercial/office buildings and development/perimeters. We specialize in installing vinyl fencing, wood fencing, aluminum fencing, chain link fencing, and more! Our fence installations are done by seasoned professional contractors. We serve much of NJ including North Jersey, South Jersey, and the Jersey Shore areas, as well as Staten Island. New Jersey service counties include: Monmouth County, Essex County, Morris County Sussex County, Middlesex County, Union County, Warren County, Bergen County, Ocean County, Mercer County, Hunterdon County and more! Service towns in the Hunterdon County, New Jersey area include: Clinton, Flemington, Kindwood, Readington Township, Glen Gardner, Lebanon, Tewksbury, Alexandria, and many more! For more information or to receive a free quote, give Direct Fence a call or fill out our contact form.
NJ Vinyl Fence Supplier & Installation Company Home
Other Posts:
North Jersey Fence Installation
Staten Island Fence Installation
What to Look for in a Fence Installer