Whether you are a business owner seeking to protect your property or looking to enhance the aesthetic appeal of your commercial space, selecting the right fence installation company in Middlesex County is paramount. With numerous contractors vying for your attention, how do you make an informed decision? Below are the key factors to consider when selecting a Middlesex County commercial fence installation company.
Key Things to Look for in a Middlesex County Commercial Fence Installation Company
1. Experience and Expertise:
Experience matters. An established company will not only have the necessary know-how but will also be familiar with the local regulations, permit requirements, and common challenges specific to Middlesex County. Look for companies with a proven track record in commercial fencing, as the demands and nuances differ significantly from residential projects.
2. Type of Fencing Materials Offered:
Every business has unique fencing needs. Whether you're seeking a heavy-duty security fence, ornate ironwork, vinyl for privacy, or simple chain link, ensure the company you choose offers a variety of materials. Furthermore, a reputable installer should be willing to guide you on the best material choice based on your requirements and the local climate conditions.
3. Client Testimonials and Portfolio:
Genuine client feedback offers a glimpse into the company's work quality, professionalism, and customer service. Review online testimonials, and don't hesitate to ask for references. A portfolio of past projects can also provide insights into the range and quality of installations the company has undertaken.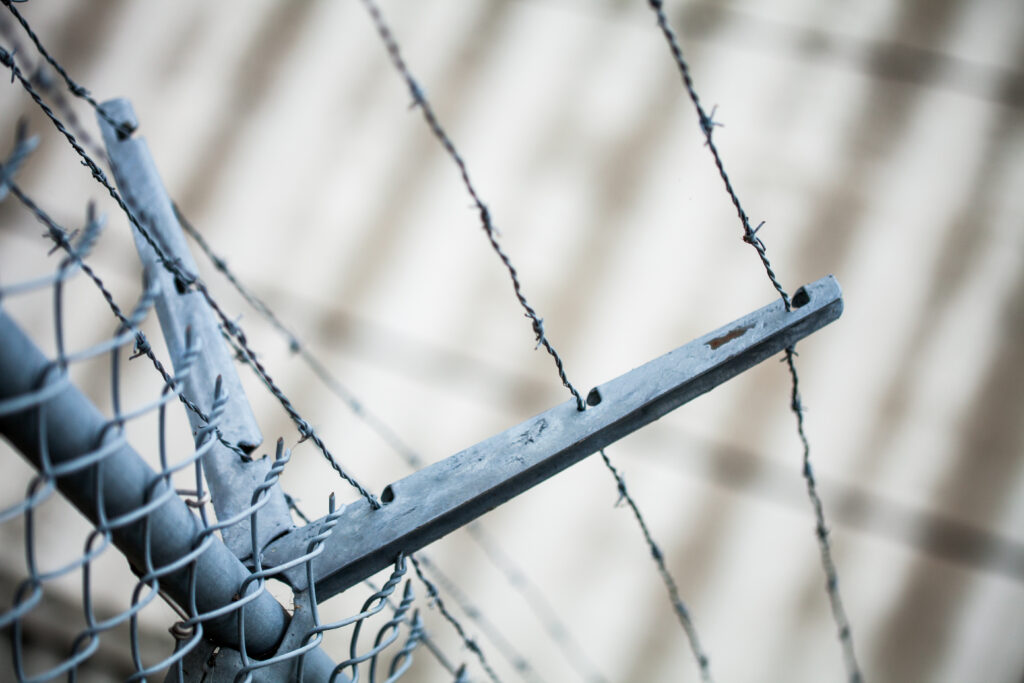 4. Licensing and Insurance:
It's non-negotiable. Ensure the company is licensed to operate in Middlesex County. Licensing guarantees that the company meets certain professional standards. Moreover, adequate insurance coverage protects you from potential liabilities in case of accidents or damages during the project.
5. Transparency in Pricing:
No one likes hidden costs or last-minute surprises. A professional company should provide a detailed estimate, breaking down the costs of materials, labor, and any additional services. While cost shouldn't be the sole determining factor, understanding the value you are getting for your money is crucial.
6. Responsiveness and Communication:
Throughout the project, open communication is essential. Whether it's addressing your concerns, providing updates, or discussing potential challenges, a company's responsiveness can be indicative of their overall professionalism and commitment to client satisfaction.
7. Guarantees and Warranties:
A confident fence installation company will stand by its work. Inquire about any guarantees or warranties offered on both materials and labor. This not only ensures peace of mind but also reflects the company's dedication to delivering high-quality work.
8. Timeline Commitment:
Your business operations might be impacted during the installation process. It's vital that the chosen company provides a clear timeline for the project and remains committed to it. Delays can be costly, both financially and operationally.
9. Knowledge of Local Regulations:
Middlesex County, like many counties, will have specific codes, regulations, and permit requirements for commercial fencing. Your chosen company should be well-versed with these, ensuring your fence meets all local stipulations.
10. Ongoing Maintenance and Repair Services
The relationship with your fence installer shouldn't end once the fence is up. It's beneficial to choose a company that offers ongoing maintenance and repair services. This ensures your fence remains in optimal condition, extending its lifespan and maintaining its visual appeal.
Selecting the right Middlesex County commercial fence installation company requires thorough research and consideration. By focusing on the factors mentioned above, you can ensure that you choose a company that not only meets your immediate installation needs but also provides long-term value and peace of mind. Your business deserves the best, so take the time to make a well-informed decision.
Looking for an Experienced and Reputable Company for Commercial Fence Installation in Middlesex County, NJ?
If you're looking for a commercial fence installation company in the Middlesex County area, Direct Fence is here to take care of you. Our years of experience in the fence business have helped us create a fence installation process that is truly second-to-none. From small residential fences to large commercial fencing, we provide superior fence installation. We provide fence installation services in the area of new construction homes, existing homes, condominium/apartment complexes, commercial/office buildings and development/perimeters. We specialize in installing vinyl fencing, wood fencing, aluminum fencing, chain link fencing, and more! Our fence installations are done by seasoned professional contractors. We serve much of NJ including North Jersey, South Jersey, and the Jersey Shore areas, as well as Staten Island. New Jersey service counties include: Monmouth County, Essex County, Morris County Sussex County, Middlesex County, Union County, Warren County, Bergen County, Ocean County, Mercer County, Hunterdon County and more! Service towns in the Middlesex County, New Jersey area include: Edison, East Brunswick, North Brunswick, Piscataway, Woodbridge, Milltown, Old Bridge, South Brunswick, Spotswood, South Plainfield, Helmetta, and many more! For more information or to receive a free quote, give Direct Fence a call or fill out our contact form.
NJ Vinyl Fence Supplier & Installation Company Home
Other Posts:
North Jersey Fence Installation
Staten Island Fence Installation
What to Look for in a Fence Installer
Key Things to Look for in a Union County Commercial Fencing Company